French Café Everyday
The bistros and cafés of France dot every corner and neighborhood with good reason. People are in love with not only the food, but the atmosphere as well. A place to relax and recharge before going on with your busy day. A French bistro style dining room has distinct features that create a casual and cozy space to share a meal or a cocktail with family and friends.
To recreate the look in your own home, start with a small
café table
perfect for the size of a breakfast nook. There should be enough room under the table to cross your legs comfortably without banging your knees. As seen in the choices below, wood, scrolled iron or traditional rattan are good material choices.
French Café style chairs
are distinctive with their relaxed backs with wood or metal frames and are often times seen with woven cane seats. Consider the color of the chairs with the overall look of the kitchen or dining space. Maintain the color throughout and keep the counter or barstools in the same style and scheme. 
Wine racks and
French Country open shelf buffets
are a nice addition to your bistro style dining room. In many French bistros, buffets and sideboards are used to display pastries, breads, fruits, baskets, dishes and more. With the right buffet table, it can be easy to recreate this look.
Possibly the most important feature of a French style café dining room is the lighting.
Pendant lighting
or small chandeliers are the best choice for an intimate space.  Soft ambient light is better, so having these light fixtures on a dimmer is a great way to achieve the glow.
Finally,
French vintage style artwork and decor
will make the space feel complete. Any artwork with a French flair will work. Large oversized mirrors and clocks can be surrounded by French country additions such as serving trays and iconic wood carved roosters.
Creating a stylish and intimate café style space doesn't need to be difficult. Follow these steps to enjoy a French Café Everyday to remind you of all the wonderful bistros of France.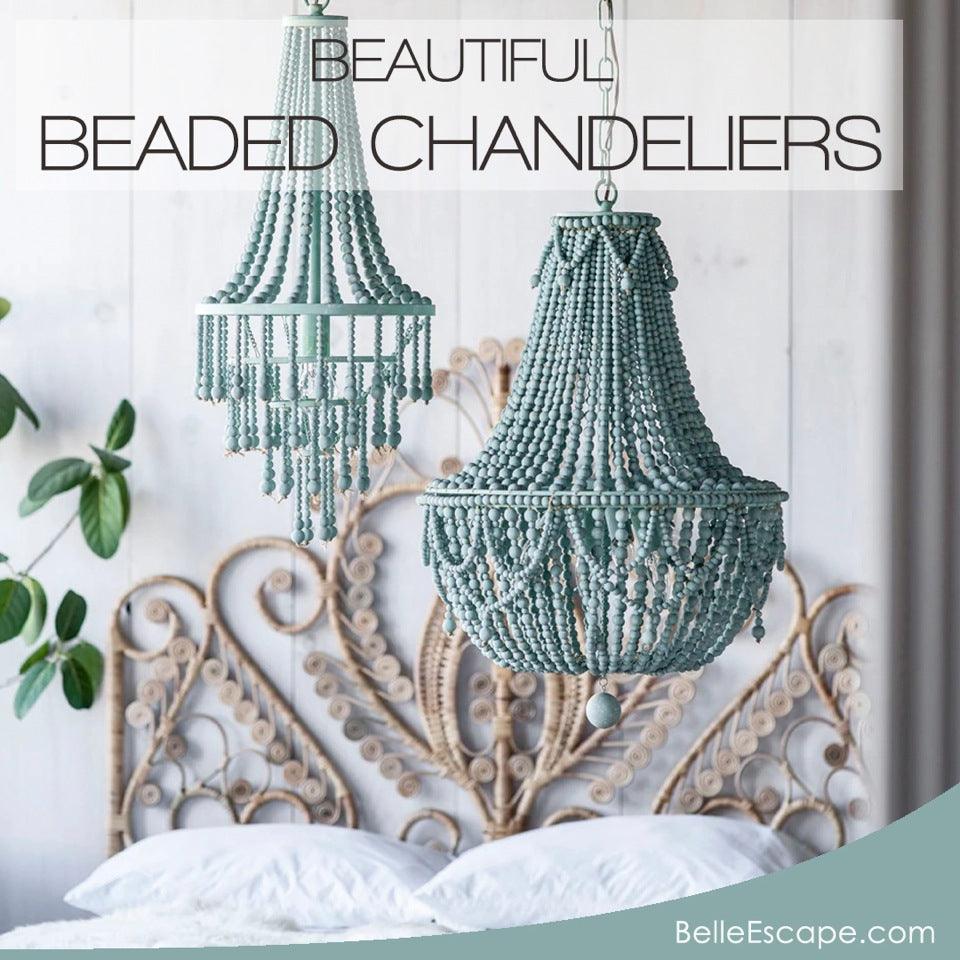 2022 Home Design Trends
Chandeliers are a terrific way to add a focal point and create a style statement to any room. Beaded chandeliers have become this year's go-to item to compliment your decor and bring a cohesive loo...
Read more