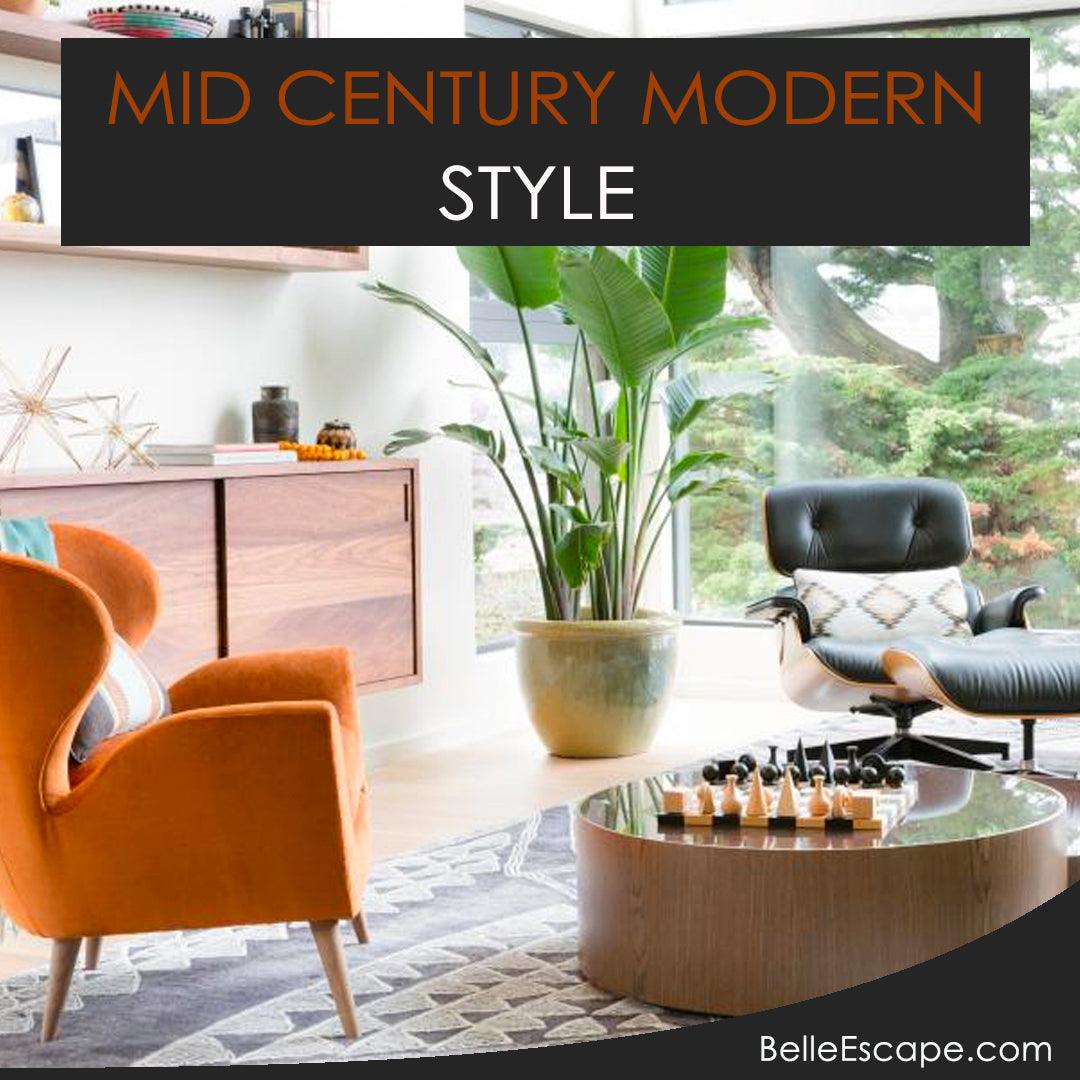 Mid Century Modern Style
In recent years,
Mid Century Modern style
has become an increasingly popular style that appeals to a wide audience. Evoking traditional pieces from the 1950's and 60's, this trend gives them a more modern spin on classic design. According to many top designers, this is definitely a trend to follow in 2017.  Anna van Dongen of Space Matters
says:
"The design styles of the '60s and '70s will feature strongly in the 2017 interiors. At this year's Milan furniture exhibition, the designers influence from the colours, shapes and materials of the mid-century era was clearly evident. The retro vibe won't be restricted to furniture but will include lighting and accessories inspired by iconic retro designs."
The trick with mid-century design today is to make the space feel updated for today's homes. No need to live in a time capsule! The clean lines, low-slung
sofas
and
chairs
, and statement
lighting pieces
can be married beautifully with a sophisticated,
Urban Loft
aesthetic.
Adding an interesting texture, geometric pattern or
artwork piece
can give your space a more comfortable and updated 2017 feel. The wood and leather pieces characteristic of that time appeal to our senses wanting to connect with nature, so let them be the focal point.
As with any modern styling, it is important to keep things simple. Minimalism showcases the actual furnishings rather than the clutter, so keep things functional, but sparse. Once you discover how versatile mid-century furnishings can be, we bet you will become a fan as well. We encourage you to implement pieces in your home to create a fresh take on a classic style. See more mid century furnishings and decor at
belleescape.com
.
French shabby chic furniture
Time worn, cottage-inspired pieces combine with soft textiles, unique lighting, and feminine touches, making White Shabby Chic a personalized, relaxed style that's easy to make your own. From cozy ...
Read more
dining room tables
Whether for an everyday meal or a festive gathering, the dining room makes the perfect setting for memorable occasions. Use our collection of family dining table ideas to transform your space as th...
Read more