Wood Platform Lounge Chair
Wood Platform Lounge Chair
The Wood Platform Lounge Chair is an extra wide and deep lounge chair with a wood base. This chair feature cushions stuffed with down feathers and natural fibers. Create a room characterized by natural elegance and comfort. 
Solid wood base
Choice of fabrics
Down feather filled back pillow
More
Related Products
AVAILABILITY: In stock (0 items)
This Beige Natural Coastal Fabric Chair is the finishing touch your design space needs. The oak base has a mesh-patterned design with a white-washed beige finish for a neutral and welcoming style. The cream linen cushions are charming and easy...
AVAILABILITY: In stock (1 item)
Soft and sumptuous, the French Farm Chic Arm Chair makes a beautiful addition to your home. Supported by a beautifully hand-carved frame finished in pale, sophisticated ivory, it surrounds you in comfort, encouraging relaxation. A matching back pillow provides additional...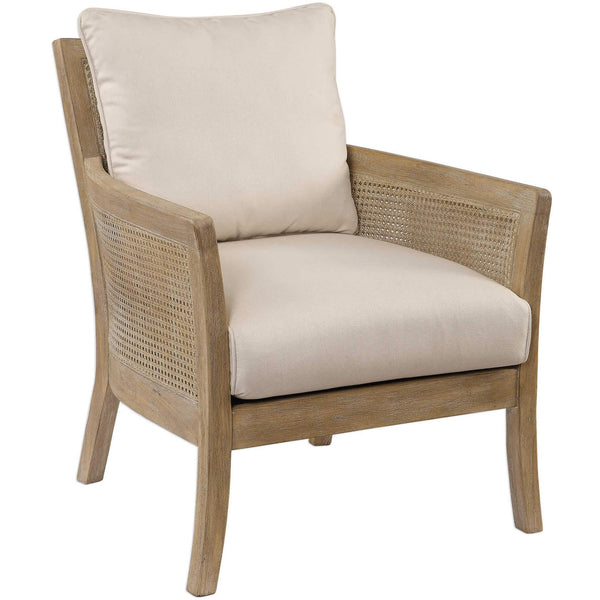 AVAILABILITY: In stock (10 items)
The Sandstone Natural Accent Chair boasts cane sides and a textured back for notes of coastal inspiration. The lightly glazed and bleached sandstone construction is sturdy and charming, making this accent chair the perfect addition to any room in your...
Products you Might Also Like