White Washed Oak Parlor Bench
White Washed Oak Parlor Bench
The White Washed Oak Parlor Bench is perfect next to your dining table or your foyer. Made from solid oak, this bench features a scroll design on the four corners and sturdy legs reinforced by wood stretchers on all sides. 
Solid oak constructions
Beige linen fabric
Whitewash oak finish
47" wide
More
Related Products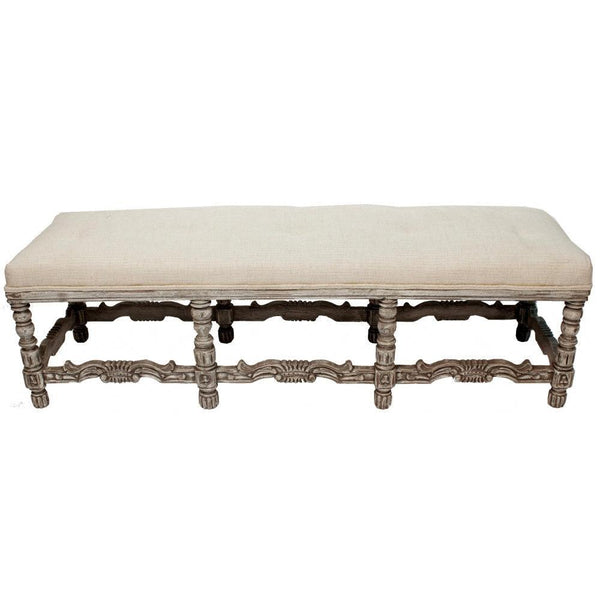 AVAILABILITY: In stock (2 items)
The carved ornate legs on this French Madeline Bench are truly magnificent. The antique grey finish pairs perfectly with the off-white cushion for a marvelous contemporary pop with hints of French inspiration. Off-white linen cushion Carved ornate legs Antique grey...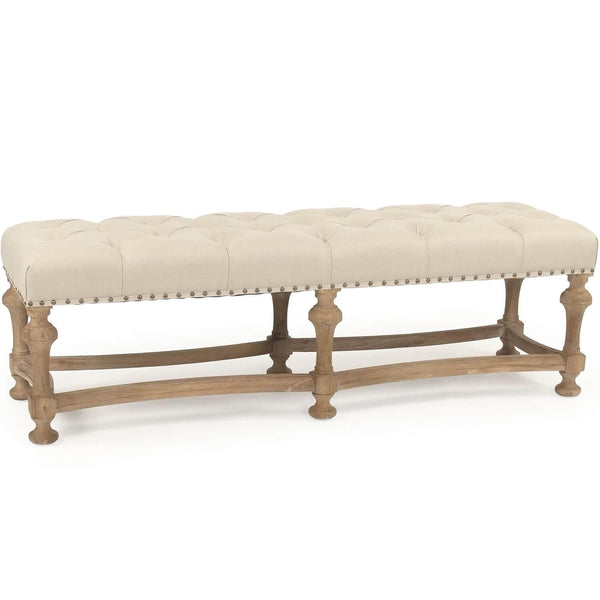 AVAILABILITY: In stock (14 items)
Sleek, simple styling makes the Tufted Long Chateau Bench a welcome addition to your space. With six lovely carved legs in limed grey oak, it offers neutral, natural upholstery with precise tufted details and brass upholstery tack accents. Just right...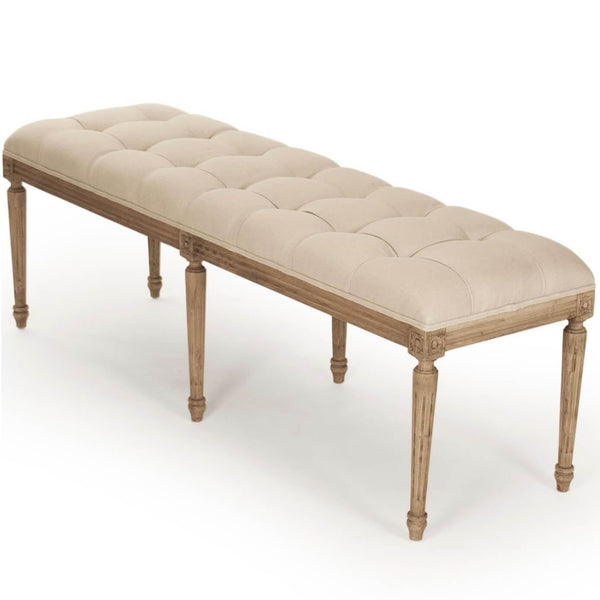 SKU: Bel CFH034-3 E255 A003
AVAILABILITY: In stock (1 item)
A lean, modern bench with a comfortably upholstered seat, the Louis tufted bench is a fantastic alternative to an overstuffed sofa. Whether placed in a bar, den, or other living space, this stylish bench is sure to please. Upholstered in...
Products you Might Also Like