White 9-Drawer Contemporary Chest
White 9-Drawer Contemporary Chest
The White 9-Drawer Contemporary Chest has a clean and crisp appearance, perfect for any bedroom in your home. The hardwood construction has sharp edges and carved feet for a beautiful minimalist look. Brass hardware offers contrast while 9 drawers provide plenty of storage space.
Hardwood material
Shell white finish
Brass hardware
9 drawers
72"W x 24"D x 38"H
Contemporary style

Note: Select White Glove Delivery
More
Related Products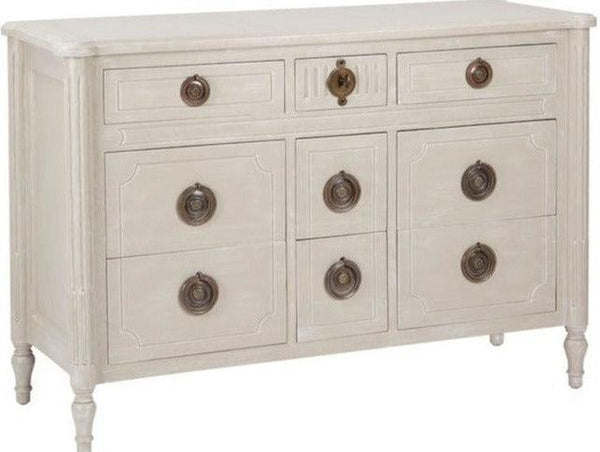 AVAILABILITY: In stock (5 items)
The Winter Grey Country 9-Drawer Chest will bring your space to life with its charming appearance. The carved edges and feet add flair while a dreamy winter grey finish is easy to incorporate. The oversized tarnished brass hardware pops in...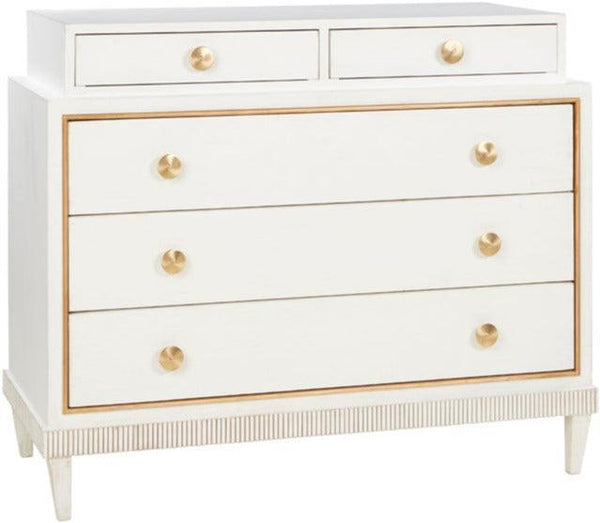 AVAILABILITY: In stock (5 items)
The Contempo Glamour Chest is a unique statement piece for your bedroom. Two drawers are tapered above three large lower drawers for a tiered design. The brass hardware and gold edges contrast the shell white finish perfectly. The hand-carved fringe...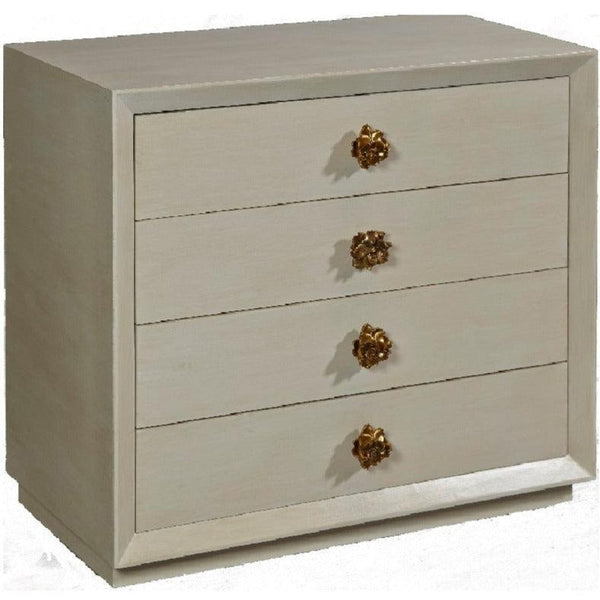 AVAILABILITY: In stock (0 items)
The Bronze Floral Handle 4-Drawer Chest has marvelous brass knobs that send you back to mid-century times. The antique inspirations are surrounded by a modern vision, as smooth edges and picture-frame molding elevate the overall look. 4 drawers of storage...
Products you Might Also Like