Vintage French Quarter Lantern Chandelier
Vintage French Quarter Lantern Chandelier
A beautiful ceiling fixture with old-world appeal, the Vintage French Quarter Lantern Chandelier is a true work of art. Hand-crafted details include carvings, glass inserts and gold leaf accents that surround a 3-way candelabra for illumination. Add beauty to a high foyer or meeting hall for dramatic appeal.

• Gold leafing
• Hand-carved details
• 3-way candelabra lights
More
Related Products
AVAILABILITY: In stock (8 items)
A beautiful ceiling fixture with old-world appeal, the Small Vintage French Quarter Lantern Chandelier, finished in a graphite gray is a true work of art. Hand-crafted details include carvings, glass inserts, and gold leaf accents that surround a single candelabra...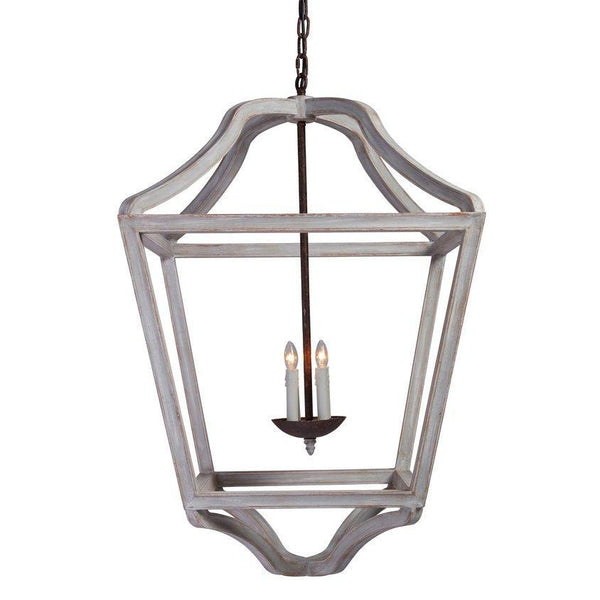 AVAILABILITY: In stock (32 items)
Create a welcoming atmosphere with the White La Grange Lantern. A gorgeous fixture with a lightly distressed white wash finish on a vintage-inspired frame, this marvelous piece features four traditional lights that emit a warm glow from the center, similar...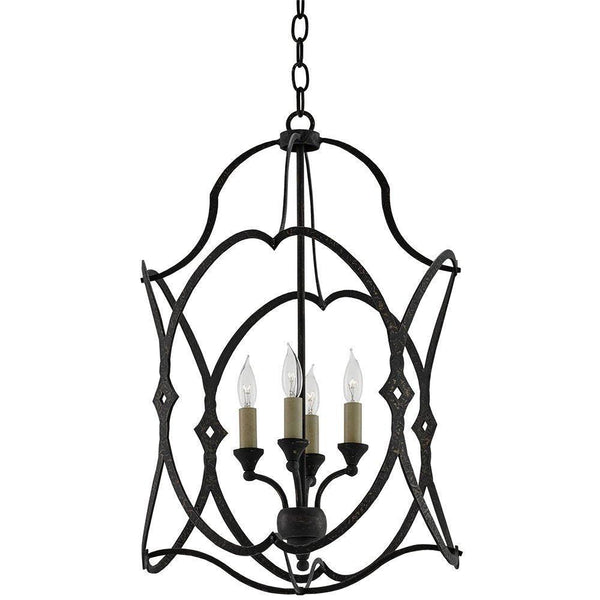 AVAILABILITY: In stock (31 items)
A shapely fixture that might remind you of an antique carriage lamp, the wrought iron Charisma lantern is ideal for the dining room and perfect for any other space requiring a sophisticated lighting solution. Finished in French black and suspended...
Products you Might Also Like