Muse Artisan Boho Chandelier
Muse Artisan Boho Chandelier
Complete your boho chic vision with this Muse Artisan Boho Chandelier. The gold leaf finish on the iron and brass tiered rings adds a pop to this mid-century modern piece. Long metal flairs hang down marvelously to give this 7-bulb chandelier a unique eye-catching aura you'll love.

Iron and brass material

Gold leaf finish

7 bulbs

Boho chic style
More
Related Products
AVAILABILITY: In stock (37 items)
The Bronze Contemporary Tiered Drip Chandelier boasts a layered design that oozes elegance. The aluminum and iron design of this pendant light has an asymmetrical bronze top with a trio of chain accents hanging down in a stunning fashion. The...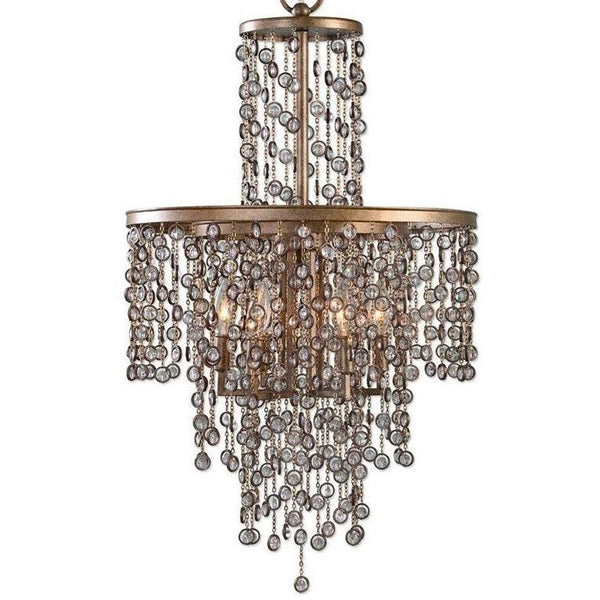 AVAILABILITY: In stock (5 items)
Add intrigue to your space with the Valka Crystal Jeweled Chandelier. Finished in Swedish iron, the sconce features an array of crystal-accented jewelry chains that rain downward at various lengths to work to create a sense of movement and allure....
AVAILABILITY: In stock (19 items)
The Priyanka Wooden Teardrops Chandelier features large teardrops of natural wood hanging from its vintage brass frame for a bohemian look. Three rings descend with 7 bulbs for plenty of light on this natural toned fixture. Hang in your dining room...
Products you Might Also Like