Josephine White French Mirror
Josephine White French Mirror
An exquisite reminder of days gone by, the Josephine White French Mirror offers up an ornate metal frame that has been carefully finished in antique white, then distressed to aged perfection. So pretty, everyone will want to hear its story!
available
• Metal frame
• Distressed white finish on frame
• Traditional glass mirror

More
Related Products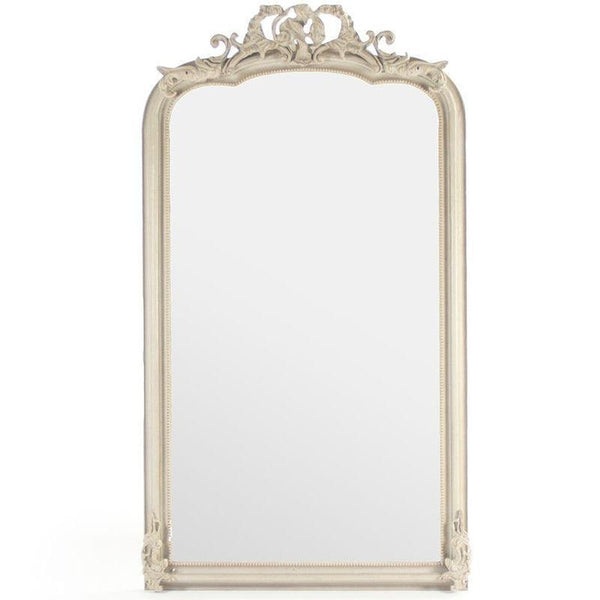 AVAILABILITY: In stock (3 items)
Ornate botanical flourishes highlight the shapely Bastien Antiqued Chateau Mirror, which is elegant in proportion and stunning in every detail. This magnificent mirror features lovely antiqued glass encased in subtle curves that capture the eye and the imagination alike. An...
AVAILABILITY: In stock (4 items)
Gorgeous details make the Vintage Large Gold Parisian Floor Mirror seem like an authentic antique. With multiple panes of antiqued mirror glass carefully encased within slender frames in distressed gold, this piece offers a unique sense of dimensionality that heightens...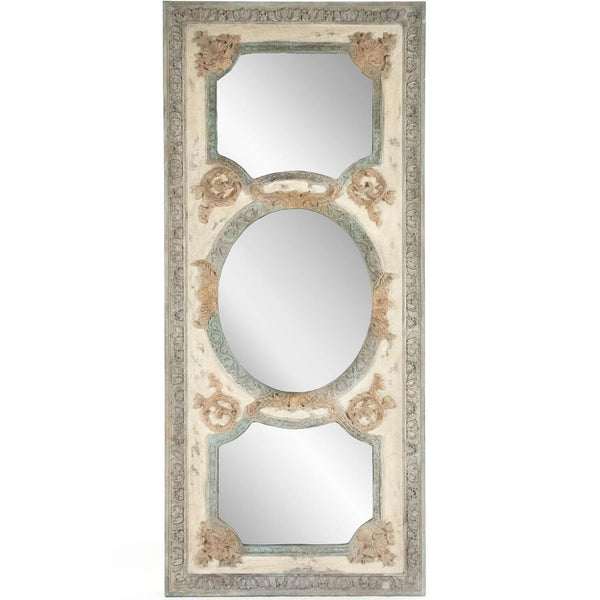 AVAILABILITY: In stock (20 items)
Hung vertically or horizontally, the tall ornate French cream mirror adds vintage appeal to any space. This stunning piece is exquisitely fashioned, with three separately framed mirror panels surrounded by carved embellishments. Finished in shades of distressed cream, gold, and...
Products you Might Also Like