Maison Blanc Arm Chair
Lounge in comfort in the Maison Blanc Arm Chair . 100% linen upholstery features unique stitching details and is surrounded by a Limed Grey Oak finish. A small accent pillow adds more comfort.

• Natural linen fabric
• Down filled cushions (layered fibers and down feathers)
• Limed Grey Oak finish
More
Related Products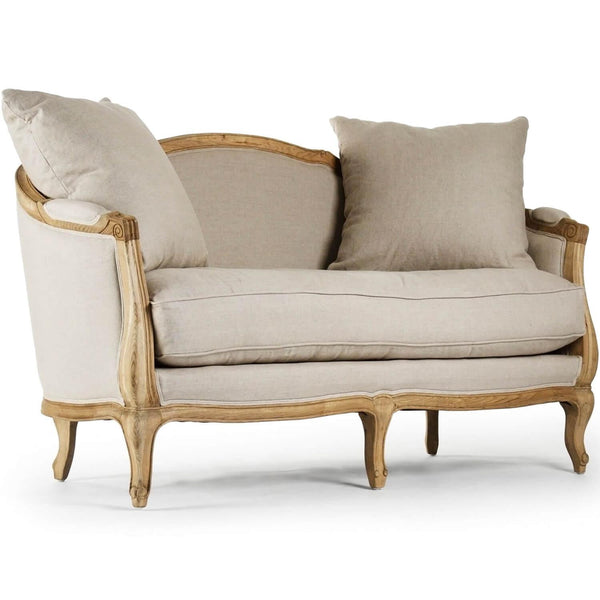 SKU: BelCFH007-2 E255 A003
AVAILABILITY: In stock (-2 items)
This beautiful cream-colored settee features classic French styling and elegant hand-carved details in one chic curvy package! Natural linen upholstery in classic antique white with an overstuffed cushion and matching throw pillows make this piece as comfortable as it is...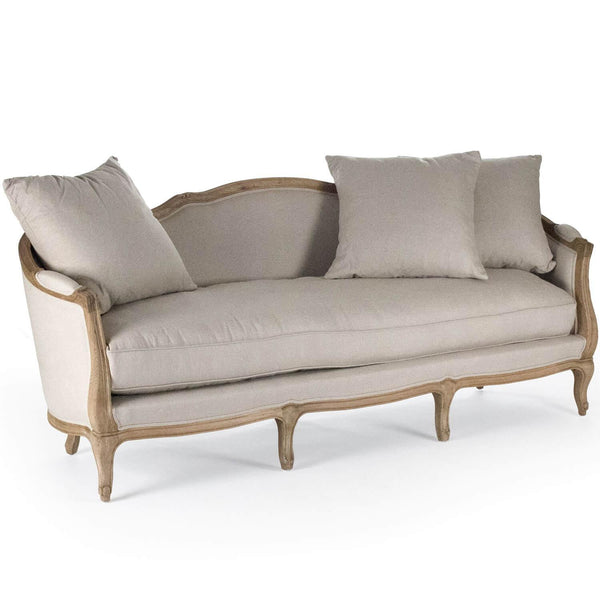 SKU: BelCFH007-3 E255 A003
AVAILABILITY: In stock (2 items)
This elegant, curvaceous sofa features a hand-carved oak frame, lightly distressed to let the unique variations in the wood shine through. Crisply upholstered in French white and with a single long overstuffed cushion, this sofa promises many comfortable lounging experiences!...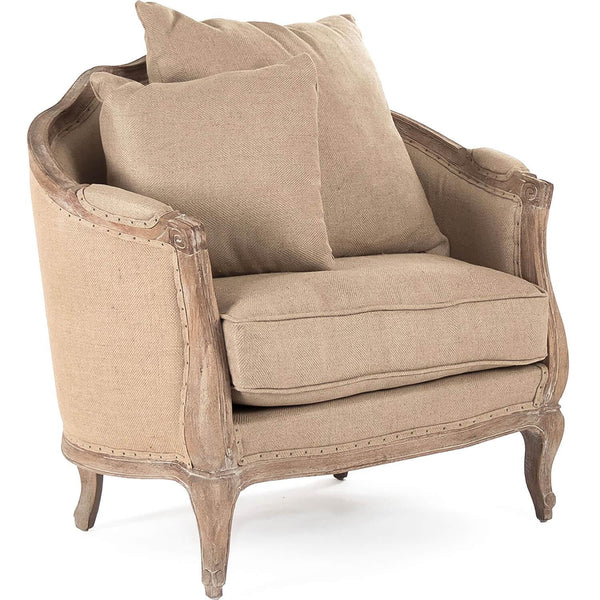 SKU: BelCFH007-1 E272 H009
AVAILABILITY: In stock (1 item)
Cuddle up with a special someone in this wood framed chair made even more comfortable with down filled cushions. 100% hemp linen upholstery features unique stitching details and is surrounded by a Limed Grey Oak finish. A small accent pillow...
Products you Might Also Like