Estelle Carved Wooden Urn
Estelle Carved Wooden Urn
The Estelle Carved Wooden Urn is a stunning accent decoration that will add old-world charm to your home. Carved marvelously from poplar with a smooth texture and precise detailing, this urn is perfect for a table or mantle. A natural finish enhances the character in every vein.
Poplar material

Natural finish
Hand-carved
French provincial style
More
Related Products
AVAILABILITY: In stock (6 items)
The Provincial Fleur Wooden Urn is hand-carved with breathtaking detail and precision. This poplar urn features textured edges and lavish floral designs for a French provincial style. A natural finish highlights the character this piece has while making it easy...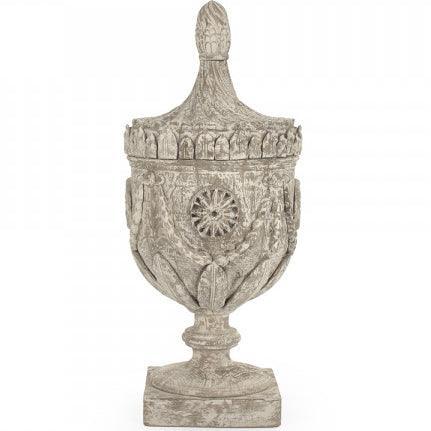 BARCODE: LI-S9-06-05 White
AVAILABILITY: In stock (4 items)
This Antionette Carved Poplar Urn is truly breathtaking with its masterful carving details. This vintage-styled piece has an antique white finish for a weathered and antique look that pairs with any color palette. This French provincial accent urn will elevate...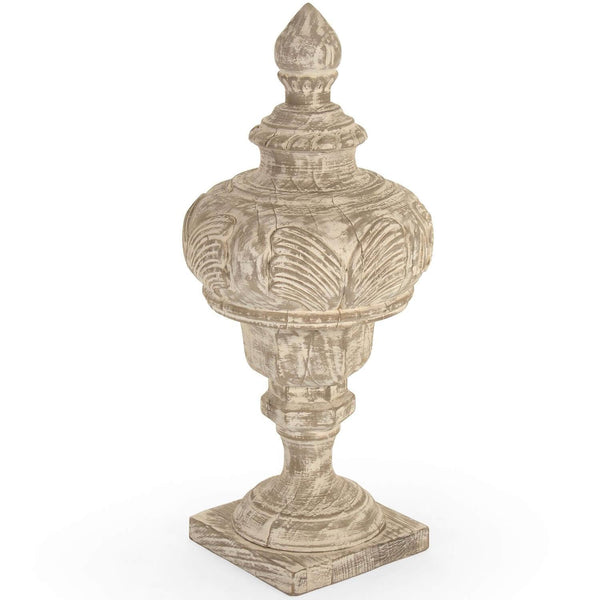 AVAILABILITY: In stock (0 items)
This Old World Cream Wooden Urn gives any room in your home an elegant accent. This wooden urn has an antique white finish with decorative intricacies for a sleek look. Place on your mantle or any accent table, this piece...
Products you Might Also Like