French Linen Tufted Headboard
French Linen Tufted Headboard
The French Linen Tufted Headboard - Queen is loaded with character and charm. The hardwood frame has a classic French stain for a traditional look that's timeless in nature. The French linen upholstery is tufted for added flair and style.
Hardwood material
French stain
Tufted French linen fabric
Note: Select White Glove Delivery
More
Related Products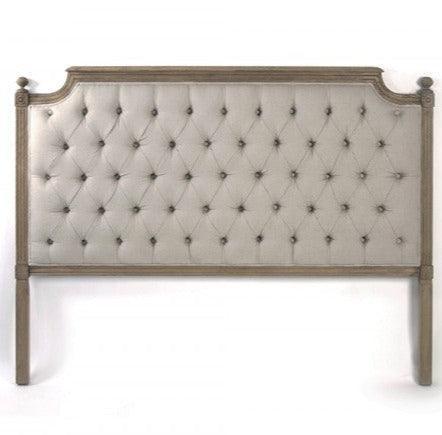 SKU: CL045 Queen E255 A003
AVAILABILITY: In stock (29 items)
Upholstered in natural linen and beautifully tufted for a look of sophisticated comfort, the Louis Tufted Headboard offers a timeless style. A gorgeous piece that serves as your bedroom's foundation, this piece is available in Queen and Kings Sizes. Tufted...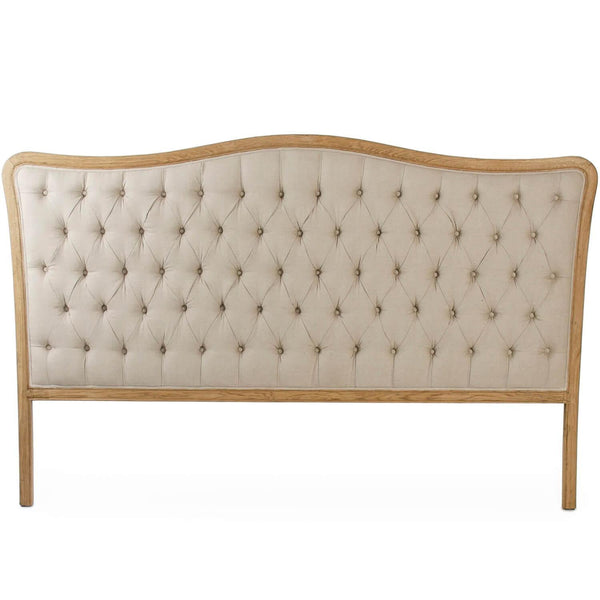 SKU: CL042 Queen E255 A003
AVAILABILITY: In stock (23 items)
The perfect French linen tufted headboard! Luxurious and elegant, this beautiful upholstered headboard is expertly tufted to create a truly spectacular look. The French creme color is paired nicely with a rich warm oak frame finish. Features: • Frame made...
AVAILABILITY: In stock (0 items)
Add the Provenzal tufted headboard and ornately carved wood footboard to your bedroom and enjoy the luxury of old Provence. This estate-worthy piece is handcrafted of solid mahogany and features beautiful hand-carved details completed using time-honored methods passed down from...
Products you Might Also Like