Catalyst Manor Chippendale Side Cabinet
Catalyst Manor Chippendale Side Cabinet
The Catalyst Manor Chippendale Cabinet is full of character with its Chippendale wooden construction and geometric fretwork pattern along its two cabinet doors. This ranch manor piece provides hidden storage for your favorite items while acting as an ideal accent piece for any room in your home.
Chippendale wooden material
Toasted Acadia finish
2 doors
Ranch manor style
More
Related Products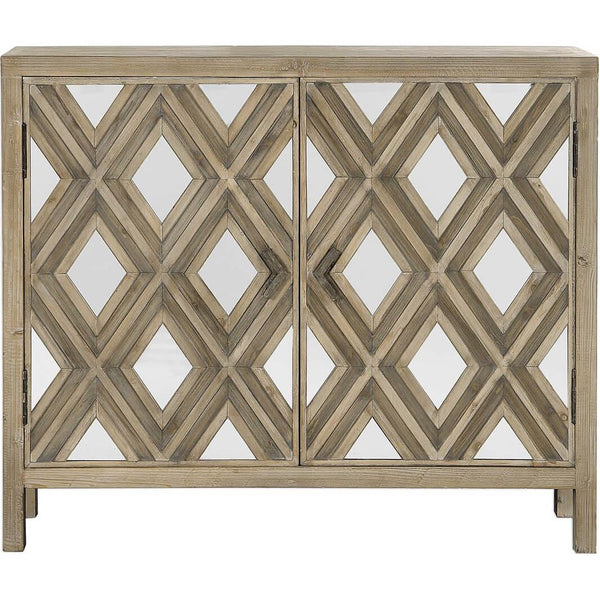 AVAILABILITY: In stock (10 items)
The Mirrored Diamond Wood Veneer Cabinet is a statement finish for any room in your home. Crafted from exceptional fir veneers with a chestnut grey finish, this two-door cabinet opens up to one fixed shelf for hidden storage. Mirrored accents...
AVAILABILITY: In stock (129 items)
Take it up a notch with the Rustic Manor 2-Door Wood Cabinet. Crafted from mango wood, this cabinet has a textured pattern on its doors that adds contrast for a fashionable look. A natural finish gives this cabinet a rustic...
AVAILABILITY: In stock (10 items)
The Wave Woven 2-Door Side Cabinet boasts an impressive mango wood construction with a textured wave-like design and a toasted brown finish. The cabinet doors open up to an adjustable shelf for hidden storage space. This contemporary mid-century piece will...
Products you Might Also Like