7 Inspiring Furniture Trends for 2019
Posted by BELLE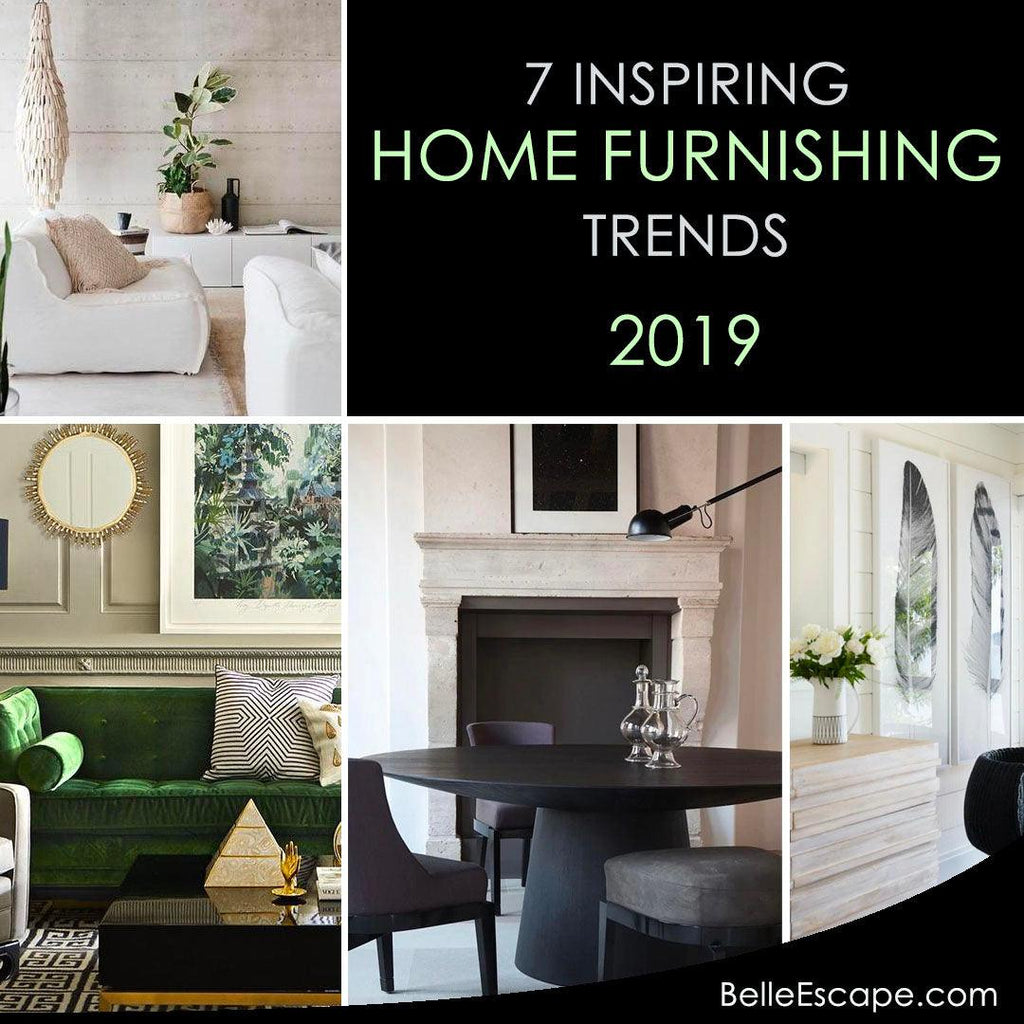 Before you start redecorating this year, take a look at 7 inspiring furniture trends for 2019. Much like fashion, furniture trends often express our collective sentiments. So it's not surprising that 2019's home furnishings trends are aimed at satisfying some basic needs and demonstrate that while external factors may feel a bit chaotic, we can always create a secure oasis within our own home. Many of the 2019 home furnishing trends bring feelings of security, strength, and stability, while others satisfy our desire for a sense of tranquility, authenticity, and balance. For example:
Art deco furnishings are both modern and nostalgic, hearkening back to a playful and romantic period of time.
Furnishings with curvy lines, rich green colors, and natural fabrics create a calming, well-balanced vibe.
Furniture with matte black finishes and gleaming metal bases make a home feel stronger and safer.
Hand-made furniture, especially pieces custom-made just for you, satisfy our need for individual expression and authenticity.
Read on to learn more about 7 Inspiring Furniture Trends for 2019, designed to transform your home into a place of beauty, authenticity and stability.
Matte black furnishings ground your space while providing contrast. Richly dramatic whether used in seating, mirrors, or lighting, it's ideal for furnishings such as credenzas and dining tables, too. Like a fine charcoal drawing, this furniture trend is one that will stand the test of time.
In 2019, when you are looking to furnish your home or update a room or two, consider these current home furnishing trends and how they can add a touch of comfort and strength to your dwelling and transform it into a lovely haven that will put family and friends alike at ease. Collection 2019 Sale 70% Off Title for image