Decorating with Console Tables
Console tables
are one of the most versatile pieces of furniture you can own in your home. They have many uses and functions and are found in practically every room, including the entry way, living room, hallway, bedroom or any place you want to display treasured items. Entry tables set the tone for the home as soon as you walk through the door. These tables give an impression of what the rest of the home is like from that one perspective. They are usually found with decorative elements placed thoughtfully on top, such as picture frames, treasured objects, vases and candlesticks. Drawers and baskets are often a nice addition to an entry table to store those things that you need to unload right when you walk in, such as keys and mail. These tables are a perfect way to dress up what would normally be an empty wall space. Sofa tables are also very popular and serve as a fabulous way to dress up the backside of a sofa. Usually found in the length of a typical sofa, these tables provide extra storage, a space to put lamps for task lighting and perhaps even store extra seating underneath for small ottomans or stools. It will create a pleasing space for the eye to rest upon and give reason to not push all of the sofas up against a wall. Display consoles and hallway console tables can also be showstoppers, creating visual interest with architectural elements or beautiful craftsmanship. There are some rules to follow when decorating a console. Use different heights in objects to add variety and fill in those empty spaces. Also, use pictures, mirrors and decorative objects on the wall in the background to add depth and richness. Play with semi-symmetry and do not always work with groups of two. The use of textiles adds interest and additional layering.  Perhaps one of the most important elements is lighting, which adds a function and a glow to the space. The fun part of decorating with
console tables
is that you can constantly rearrange the decor to create a fresh look or seasonal ambiance. The Internet can be a great source of inspiration on how to decorate with consoles. 
Photo credit for above images: Shelterness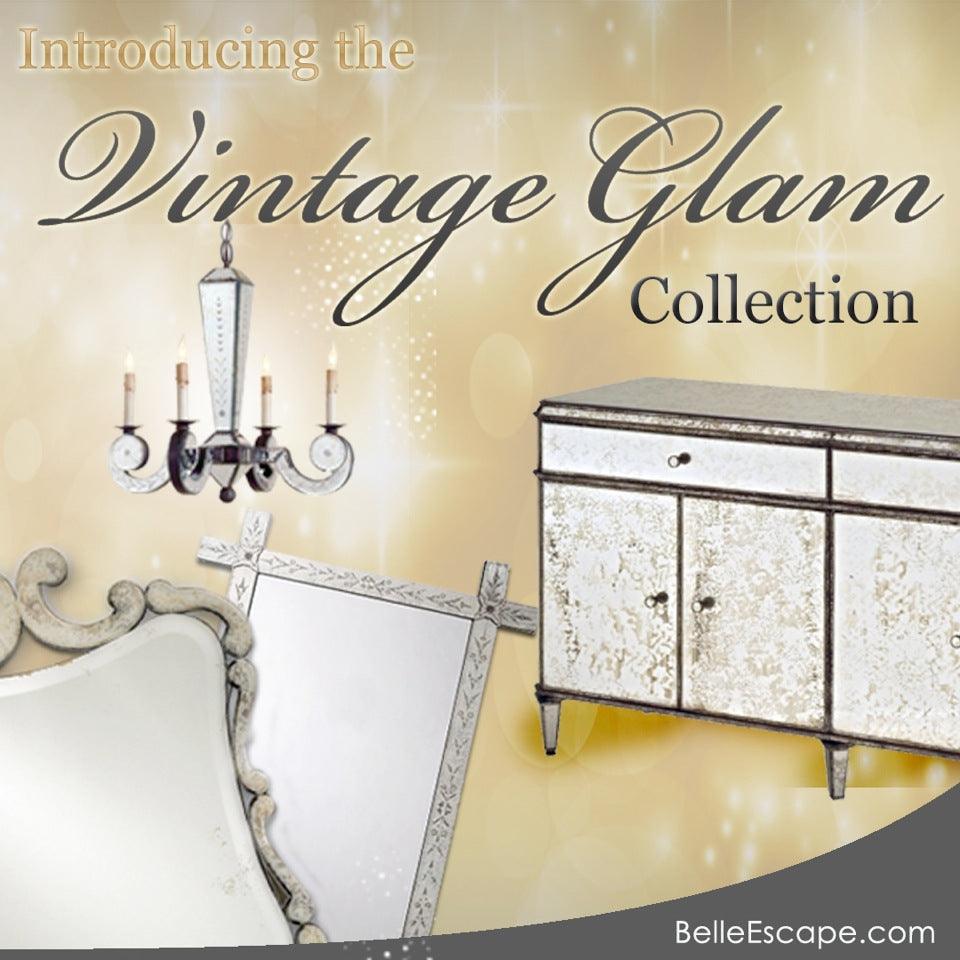 antiqued mirrored furniture
Lights, Camera, Action! Vintage Glam, or Hollywood Regency Style as it is often called, is all about the wonderful golden age of Hollywood style that spanned from the 1930s to the 1960s. The stars ...
Read more