Colorful Aqua Coastal Furniture
Brighten up your home with
colorful coral and aqua coastal furniture
– get the feel of summer all year long. This season, we're enjoying a trend that focuses on softer, cooler colors, with an ethereal and eclectic mix of pale pastels, nature-inspired neutrals, and understated brights taking center stage as interior designers draw inspiration from the simple beauty of days gone by. With aqua coastal furniture inspired by retro delights, tropical landscapes, and fantastic floral and folkloric art, you instantly imbue your home with a sense of well-being that lasts not just through the warmer months, but all through the year.
Says Leatrice Eisman, Executive Director of Pantone Color Institute,"Many feel compelled to be connected around the clock because we are afraid we'll miss something important. There is a growing movement to step out and create 'quiet zones' to disconnect from technology and unwind, giving ourselves time to stop and be still. Color choices follow the same minimalistic, 'en plein air' theme, taking a cue from nature rather than being reinvented or mechanically manipulated. Soft, cool hues blend with subtle warm tones to create a soothing escape from the everyday hustle and bustle." The aquamarine trend lends a cool, calming feel to interiors, yet the color is a fun and exciting one that will make you smile, particularly when aqua coastal furniture is highlighted with complementary hues such as coral, sea-green, and even the rich gray of driftwood.
The home offers a welcome respite from everyday cares, and because restful blues are well-known stress reducers, adding these beautiful tones makes your retreat all the more pleasant and inviting. At the same time
,
aqua coastal furniture
can add an exciting splash of carefree excitement, enhancing the sensation of escape while evoking the freedom the open ocean offers. Whether to stir the senses or relax the mind, aqua coastal furniture brings an exotic touch of paradise to your home.
mountain home furniture
Rustic chic furnishings create a warm and cozy ambiance in a home. This look is accomplished by bringing together rustic wood furniture and decor finished in warm colors. Start with a few standard ...
Read more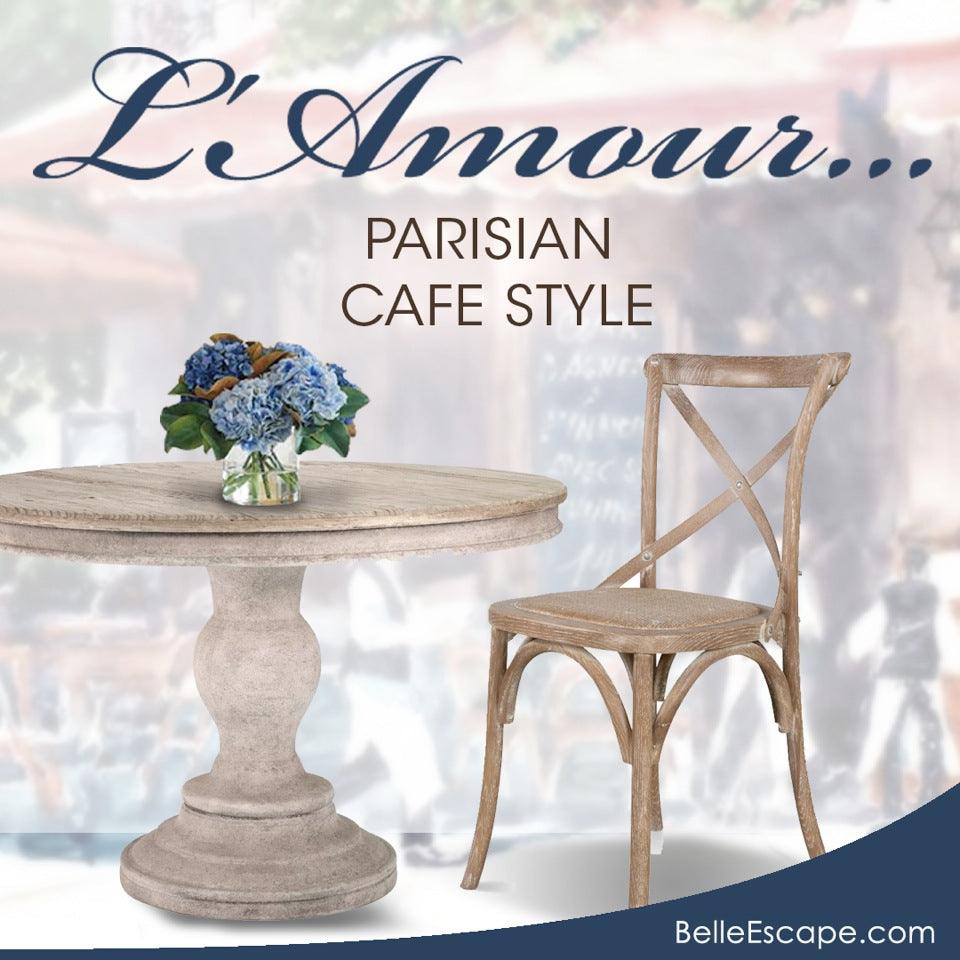 french bistro style
French café style, refreshed: It's cozy, romantic, light, and casual, evoking the feeling of a quaint Parisian café. Whether your goal is to create an indoor French style bistro, bring the freshnes...
Read more