Vintage Pedestal Round Table
Vintage Pedestal Round Table
Create an elegant entryway with this antique round table. Carved rope detailing encircles the top while other unique carved accents adorn the pedestal and base. Display a welcoming vase of flowers or beautiful photographs atop the distressed finish that will complement any decor.

• Carved details
• Pedestal base
More
Related Products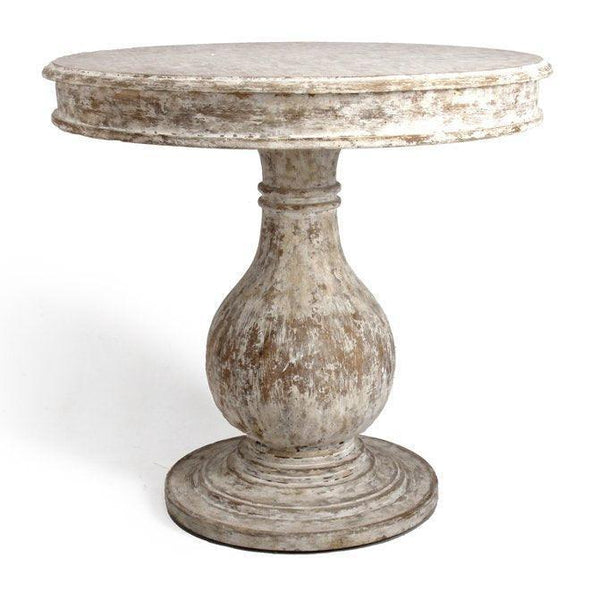 AVAILABILITY: In stock (20 items)
The perfect creamy white pedestal table! This beautiful round table is perfect for displaying treasured photos or a bouquet of flowers in your entryway or using it as a side table in your living room. The solid wood rounded base...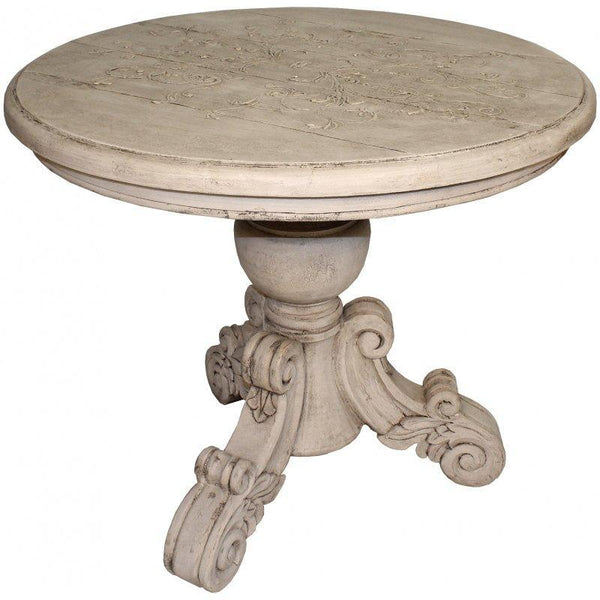 AVAILABILITY: In stock (1000 items)
Let the French Round Scroll Table serve as a unique yet useful addition to the foyer or hallway, or allow it to grace a space that calls for an occasional table. This beautifully crafted piece features a graceful botanical motif...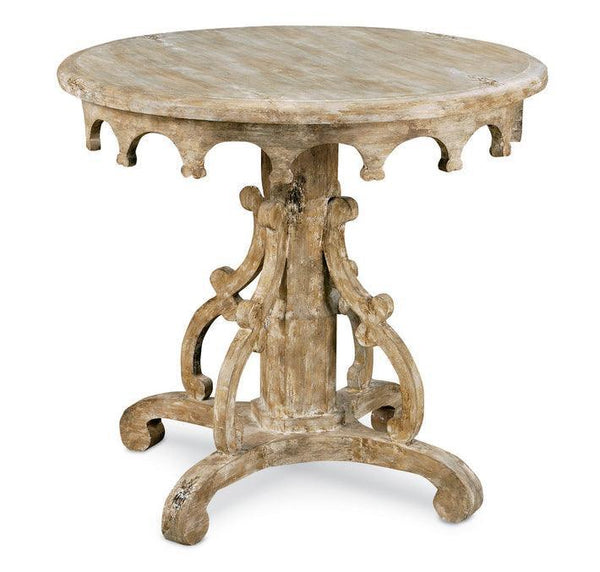 AVAILABILITY: In stock (19 items)
The Vintage Fleur de Lis Table will bring a touch of old world charm into your home. A unique scalloped apron and curvy supports are just some of the details found on this versatile table. This table has a chalky...
Products you Might Also Like