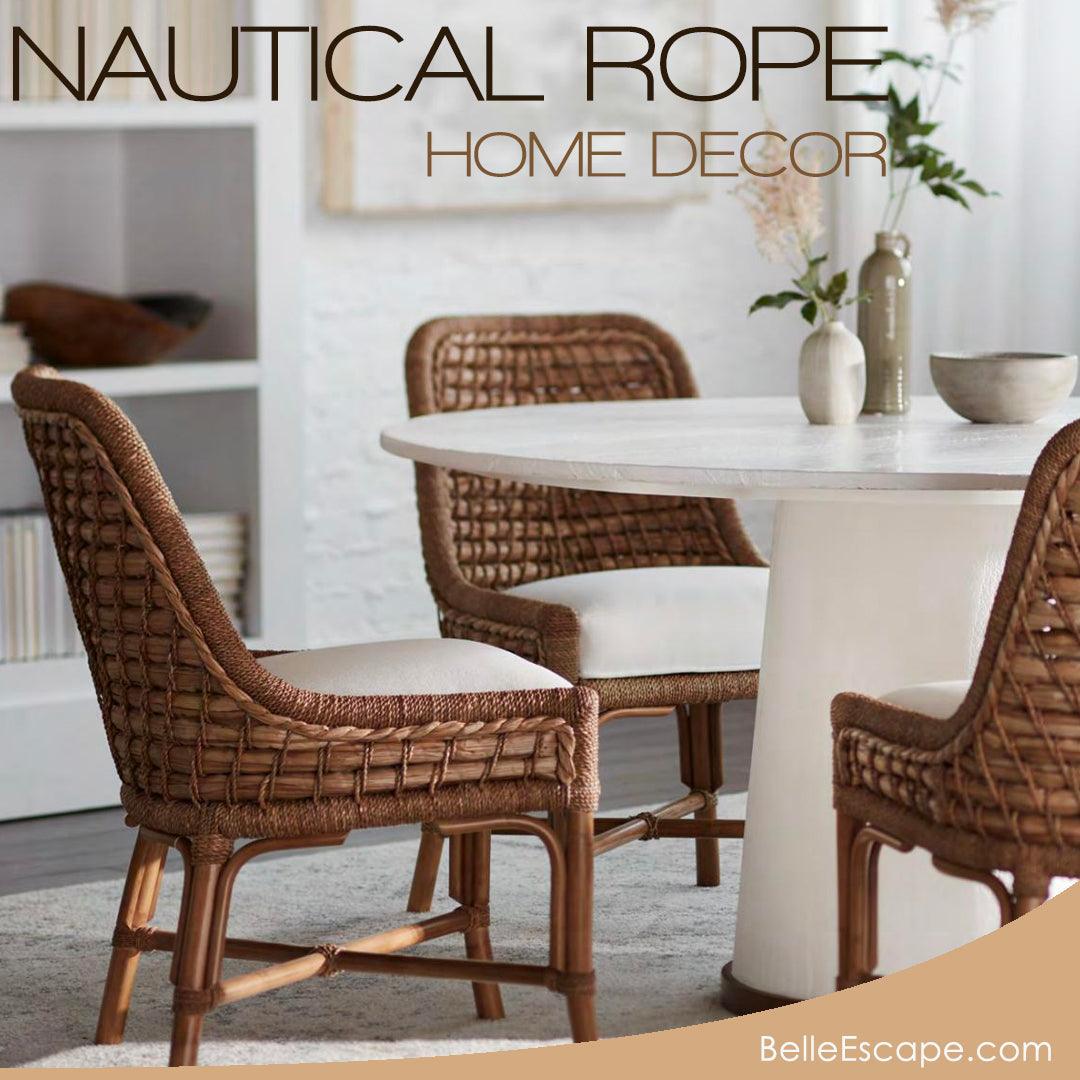 Sail Away with Nautical Rope Decor
For a look that is both natural and coastal, add
nautical rope furniture and decor
to your home. From abaca rope to woven seagrass, woven rope products have been around for thousands of years due to its flexibility and durability.
Woven rope strands offer an array of choices. Some may want thicker strands in order to provide more texture and structure to their design. It may be used to accent a piece with cording or handles or crafted into an entire masterpiece. 
Completely Coastal
Nautical rope furnishings
can also be a wonderful addition to an outdoor space. Durability and fabulous design make it an easy choice for seating, dining and lounging. Since the rope products are made with natural materials, it will only enhance the look of your outdoor area.
Candie Anderson
Join the trend of adding nautical rope crafted furnishings to your decor and enjoy the added touch of coastal cool it brings. Find all of these items and much more at
belleescape.com
.
See more articles on Coastal Furnishings and Decor:
distressed buffets
Escape to Provence, the southern region of France that boasts a jewel of diverse landscapes including the lush vineyards, olive groves, colorful villages, dramatic mountain ranges, and the beautifu...
Read more
boho hanging chairs
Hygge (pronounced Hoo-Gah) comes from the Norwegian word meaning "well-being". It has been adopted by the Danish as a way of life. Cozy and inviting as if being wrapped in a big hug by your surroun...
Read more