Red is a hot furniture trend!
Posted by BELLE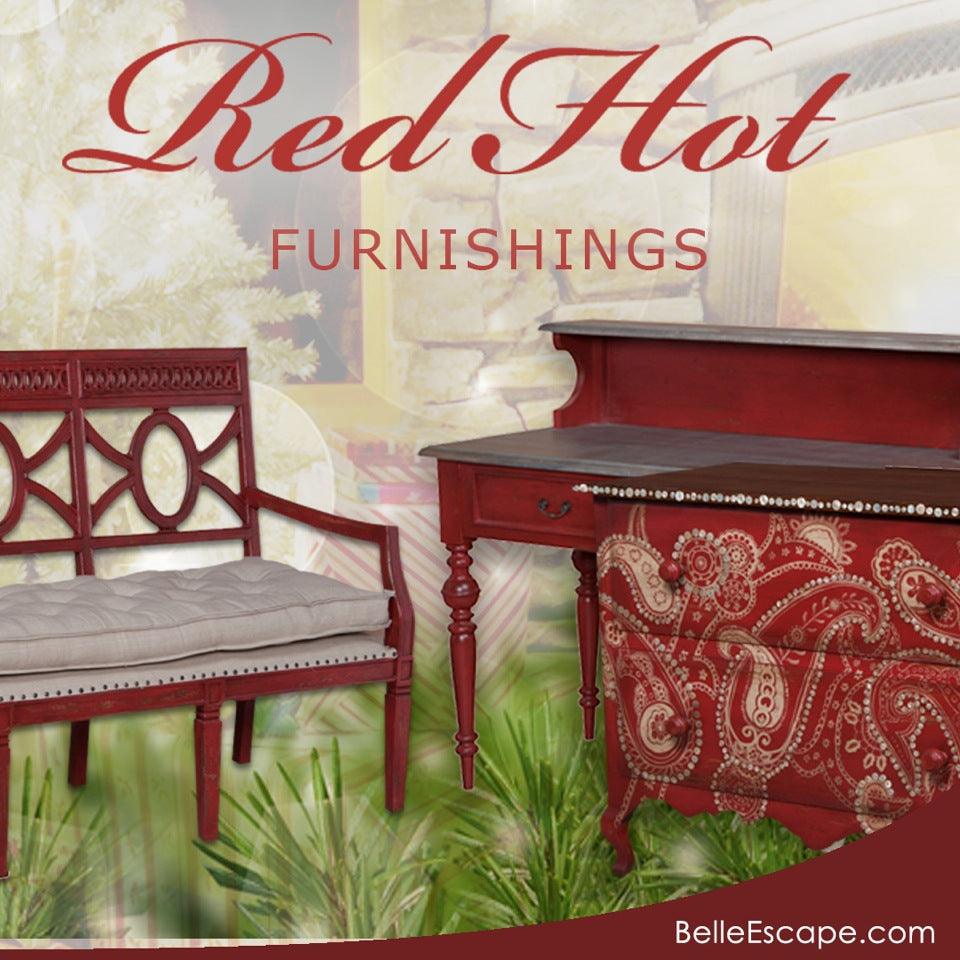 Fall/Winter 2013-2014 runway colors are vibrant, exciting and rich! And, as always, these fashion trends translate into home furnishing trends. Packed full of energy and excitement, the color red is creeping back into vogue in the world of interior design with this wave of vibrant hues coming in from fashion trends. For years, people shied away from this arresting color, but now folks are feeling bolder and taking bigger risks in their decorating. And as they do, red is steaming up the popularity charts.
Make a statement: Do you have a room that has many colors but you're not sure which one to make a focal point? Or  a stark room of neutrals and you want to showcase one item? Add red! In rooms like home libraries, entertainment rooms, and home theaters, bring red into the décor to make a statement.  These rooms are for entertaining, lounging, or finding a good book to sink into. One red item: a chest, desk, or just a lamp can pull the entire room together with just that one piece of furniture.
Use red in dining rooms:
Ever wonder why so many restaurants incorporate red into their décor in some way or another?  Have you ever heard that the color red makes people hungry? Apparently, it's true, but know the limits of red. Painting the entire dining room fire engine red may feel like overindulgence. In the home, spots of red furniture and decor will do the trick. Red in the dining room, for example, can serve as a symbol of hospitality, without you ever saying a word! Red is a wonderful
French Country
color of choice as seen in this inviting dining room.
Create energy: Red in your home may be what is needed to create a new energy! Whether you use it to add a vibrant atmosphere or to enliven a rather dull décor, red can do all of this and more! Red can be played up as the main focal point of the room, or it can be used in bursts of accent colors in a subdued room.  In any case,, red will add an energy that will bring vibrancy and fun into any room.
Red outdoors The beauty of red is that it works in every style of home, from ultra modern to highly traditional. Don't forget outdoor spaces as well. Red can be used to brighten up a deck or porch space. From bright red wicker chairs to subtle red accent on the walls, use red to enliven your home and bring energy to its inhabitants. Collection 2019 Sale 70% Off Title for image