Get the Modern French Look
Posted by BELLE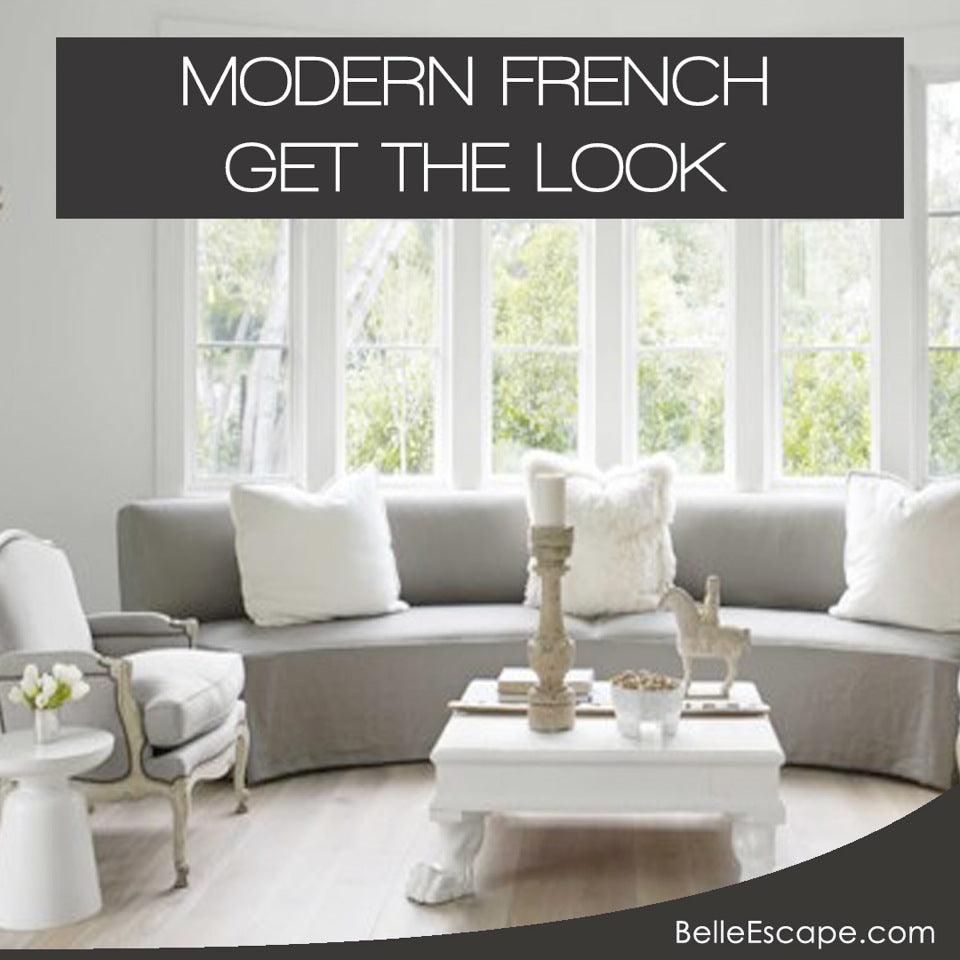 Getting the Modern French Look is easier than ever with this guide. Since it's all about mixing
French reproductions
adorned with contemporary fabrics and finishes with modern pieces like mirrored coffee tables, geometric chandeliers, and more, this look is one that's very easy to personalize so that it complements your space.
With the addition of a few key pieces, it's simple to update your dining room to reflect the Modern French look. A
farmhouse table
with a clean, natural finish serves as the central focus here, while comfortable dining chairs invite guests to linger. Natural touches tie the look together seamlessly.
The Modern French look is all about comfort, with a few classic touches such as hand-carved sofa frames and sculpted occasional tables. Updated fabrics, contemporary floor coverings, and geometric metal pieces such as a stone-top coffee table add interest. In keeping with French tradition, the modern look includes a few splashes of color. Fresh flowers, floral pillows, and plants help to pull everything together.
Rustic wood, sculpted metal, and intriguing geometric shapes coexist beautifully, helping to create a unique space that embraces the Modern French look. Still clean and uncomplicated, this space reflects an appreciation for all things natural.
For a more formal take on the Modern French look, consider
mirrored tables
, interesting carved furnishings with crisp, updated textiles, and sleek decorative pieces such as lamps, vases, and urns. Incorporating simple prints is a comfortable way to add interest to the space; a few pillows do the job admirably without overbearing. A simple flower arrangement and a carefully chosen piece of wall art add welcome splashes of color, warming the room while maintaining its sophisticated edge. By incorporating just a few simple touches, you can easily update any space so that it reflects all the best elements that the Modern French look has to offer. Remember to have a little fun as you mix things up, and you'll discover that it's simple to emulate the charm that this unique style embodies. Collection 2019 Sale 70% Off Title for image