French Reproduction Furniture is Major Trend in 2011
Posted by BELLE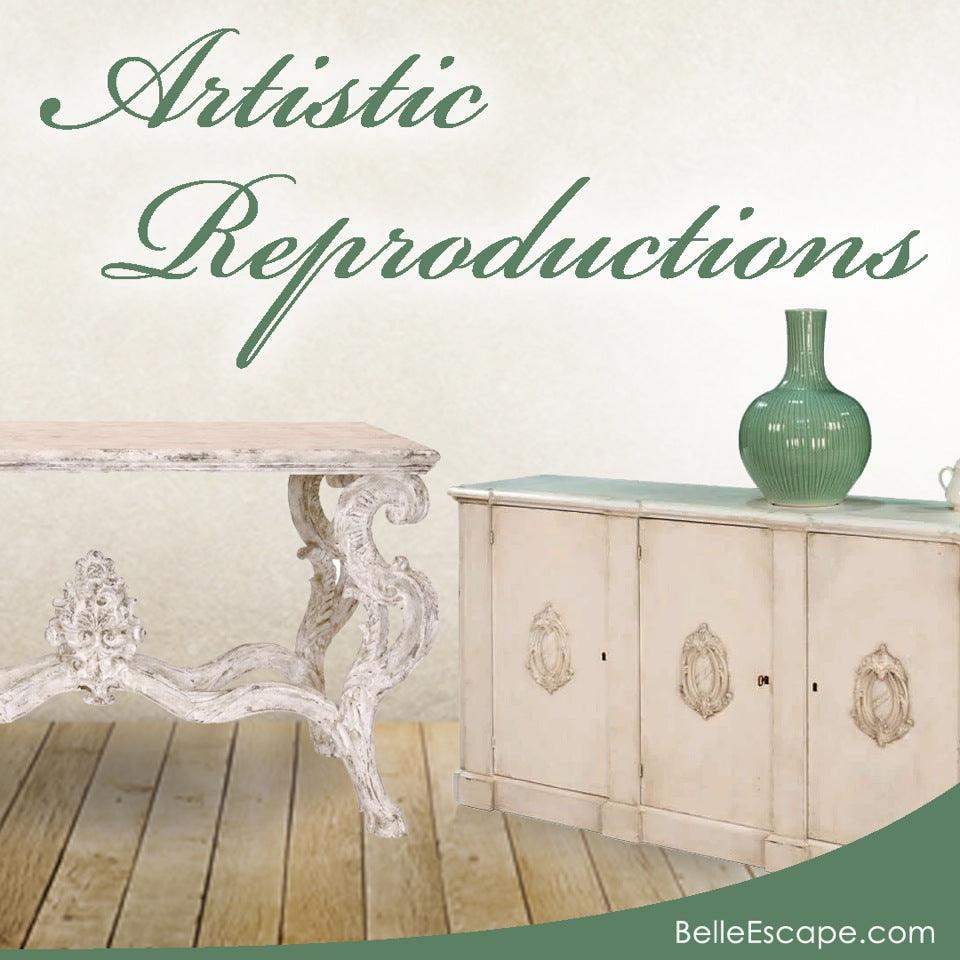 At
Belle Escape
, we like to keep on top of what the experts have to say about furniture trends. We were thrilled, of course, to find that top experts agree that "
French furniture
" is all the rage in 2011, especially pieces that couple classic forms with contemporary finishes and fabrics. Here are two articles by renown furniture experts that give a good overview of 2011 trends:
Furniture Trends for 2011
, by Abe Abbas, About.com Furniture Guide Predictions for furniture and home furnishings trends for 2011 seem to center around much the same elements as we saw in 2010, but with enough changes that they end up looking different.
Retro Remains Strong
Patterns Galore
Science Fiction Meets Victorian
Color
French Influences
The Look of Art
Glass
Metallic Finishes and Accents
Top 5 Furniture Trends for 2011
, By Bianca Reeves, Senior Buyer at the Furniture Market, UK Furniture and home furnishings now mimic the fashion industry; trends are set, color schemes change with the seasons and new styles are introduced. Society is becoming more and more adventurous when it comes to furnishing ones home with an ever growing number of home and property shows appearing on our television and interior designers popping up here and there to show us how easy it is to transform our home into a hospitable haven.  Furniture is the key to creating any look within a home; this can then be enhanced by introducing the relevant accessories to add color and texture to a room.  Below is a selection of the main furniture categories and the ambiance they can generate within a home:
Oak Furniture
French Furniture
Mirrored Furniture
Glass Coffee Tables
Designer Furniture
What's Hot in Home Furnishings in 2011
, from the Belle Escape Blog
Furniture and Pillows with French Words
Weathered Furniture and Decor
Vintage French Style Furniture with Contemporary Fabrics
Elegant Furnishings in  Natural Reclaimed Wood
Peace, Love and Funk in High Style
We shall see which trends hold up, but we're betting that
French style furniture
, hand painted colorful furniture, and "furniture as art" will continue to rise in importance as homeowners increasingly enjoy expressing through individuality and sense of style through their furniture choices. Collection 2019 Sale 70% Off Title for image