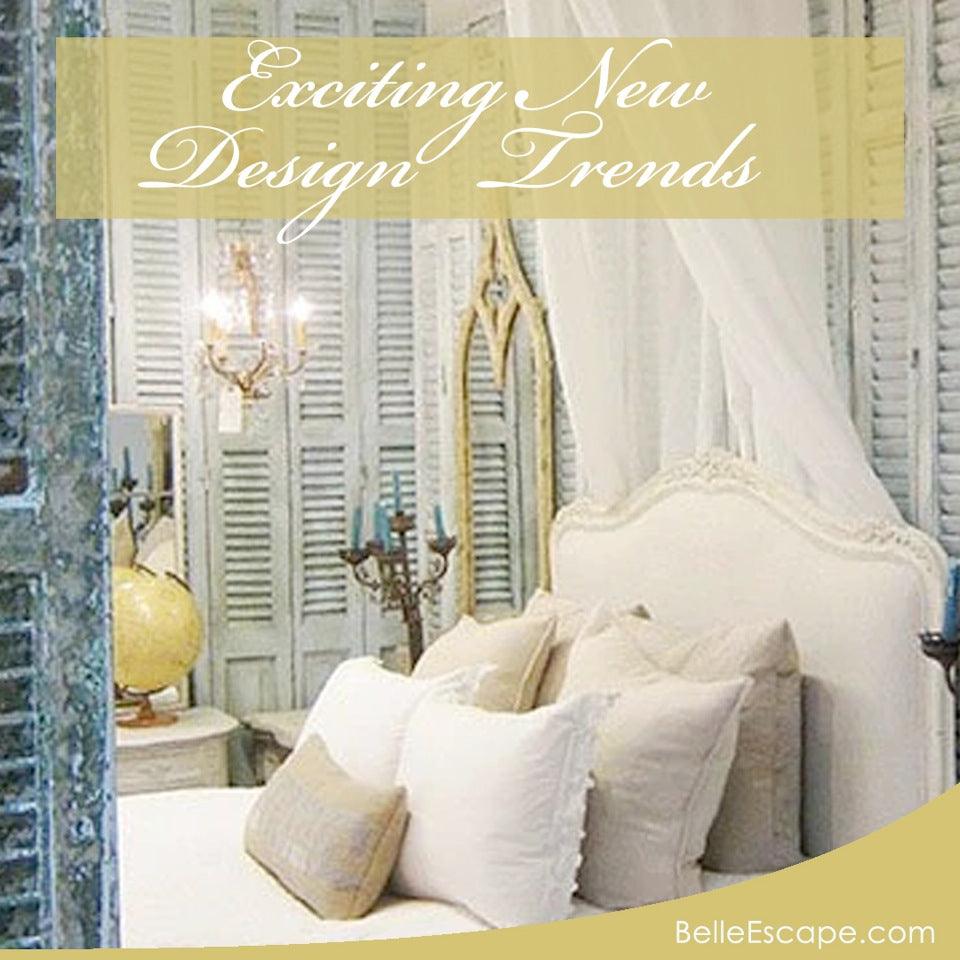 Exciting New Design Trends in 2012!
Are you looking to update your furnishings or add a little flair to your home? For inspiration, take a look at some of the hottest design trends for 2012! Design industry experts come together each year and develop color and style trends that are, at least in part, based upon current world affairs and the atmosphere they create.  For example, despite our country's economic challenges, the new year has ushered in a mood of resilience and determination, so 
Pantone
 chose a bright and energizing tangerine as 
the
 color for 2012.  Furniture trends this year look to embolden us with bright colors and mirrored pieces while also providing a sense of comfort and security with traditional styles and reclaimed hardwoods mixed with metals. Here are some of the 2012 furniture trends.
C''est magnifique! 
French style furniture
 remains popular with its romantic 
cabriole
 legs, scalloped edges and beautiful gilding details.  French country design features the bright colors of the Provence landscape along with comfortable and rustic furnishings that will add warmth to any home decor.
Mirrored furniture
will add a bit of bling when used as a buffet in the dining room, an end table in the living room or as a beautiful bedside table in the master bedroom. And
tufted chairs
, headboards and benches are all the rage this year!
Along with the 2012 color of the year, tangerine, other bright colors are making an appearance in home design.  Expect to see lovely shades of turquoise and pink along with silver and brushed gold accents.


Stylized pieces made from reclaimed woods are also popular this year. Designers are now creating popular period pieces with reclaimed woods and applying a weathered finish, similar to the one that appears on our
Weathered Limoges Oak Chest
. An eclectic blend of metal, glass and wood is also appearing on many items including coffee and accent tables, chests and other pieces.
Belle Escape
has many pieces that reflect these trends, especially French. Please stop by and take a look and let us know what 2012 hot furniture trends you are introducing into your home this year.
Chandeliers
What is the most romantic getaway you can recall?  Perhaps you spent your honeymoon strolling the streets of  Paris or your 25th wedding anniversary along the canals of Venice. Maybe you're plannin...
Read more