Cottage Style Furnishings
Posted by BELLE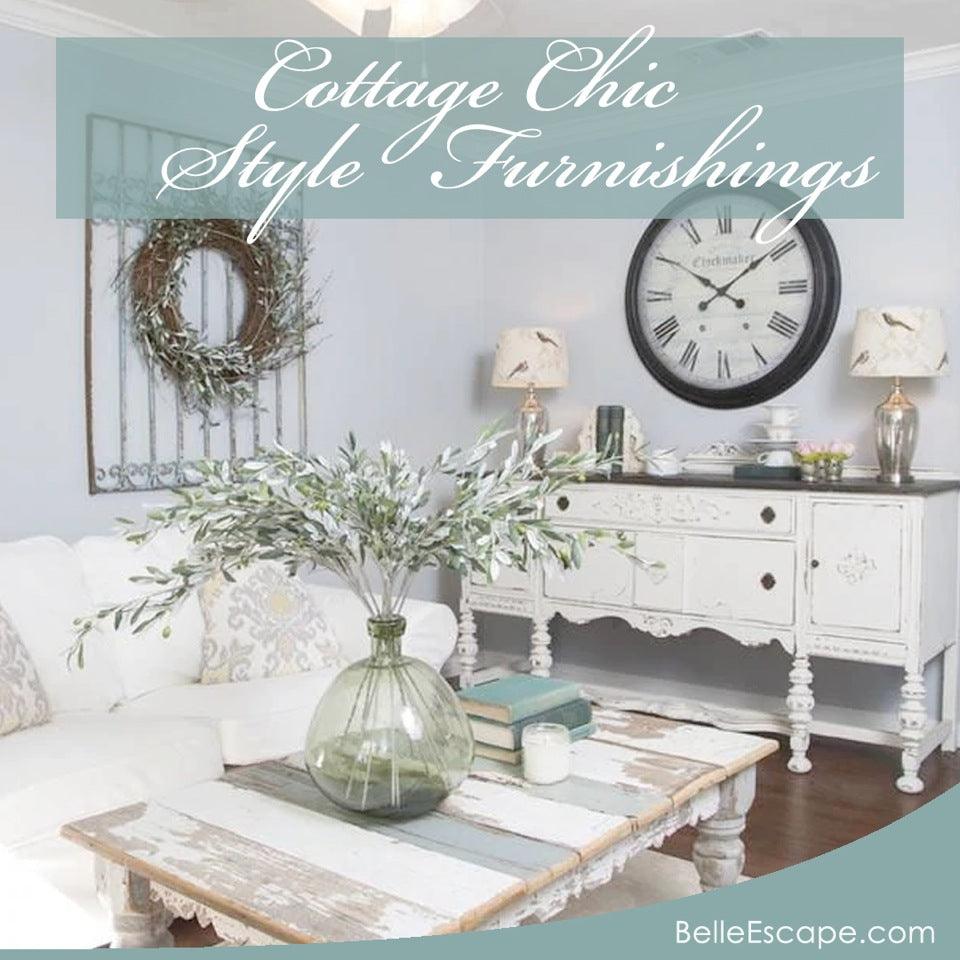 Cottage style furnishings
create an enchanted and cheerful ambiance and are easy to work with. Begin with comfortable, casual pieces, especially those that take their inspiration from the garden, furniture painted with bird and tree motifs, or shabby chic "chippy" style furnishings. Cottage style allows you to mix new and old items, ornate and simple ones, and rare and inexpensive pieces, all pulled together to create a cozy place to relax, dream and live the life you love.
Pottery, plants, and architectural accents are just some of the decorative touches you can use to create a beautiful interior that feels like a welcoming garden cottage. Add comfort and charm to your home by incorporating pure, simple pieces. Use these cottage style decorating ideas as inspiration for creating an artful interior that reflects your vision for the home of your dreams.
A single wooden plank piece, a simple woven rug, and garden cottage inspired wall art combine to create easygoing ambience. Whether you favor simple, modern light fixtures or elegant chandeliers, cottage style décor works beautifully. Greenery can be lush and natural, or simple and low-maintenance. A fascinating mirror elevates the look while adding light and imparting vintage flair. Don't be afraid to play with the look! After all, cottage style furnishings are meant for enjoyment.
Cottage style incorporates many decorative elements that combine to make your home unique. Vintage-inspired treasures such as a
painted distressed chest
or an old barn door add visual interest that makes your home unique.
With a blend of painted cottage furniture, lush greenery, and shabby chic bedding, this cottage style bedroom has a light, airy feel. Bird lovers furnishings, such as the headboard, are available in white, or more colorful motifs. Extra touches, such as a round bedside table decorated with a few treasures, lend warmth and whimsy to this garden cottage retreat. Collection 2019 Sale 70% Off Title for image